Settings page – Wave Thickness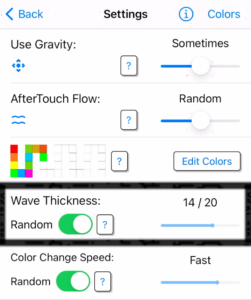 You can control the thickness of the waves either manually or by setting it to Random.
If set to Random, the app will pick a random thickness for each new wave that you draw.
If you turn Random OFF, then you can set the thickness using the slider.
That setting will apply to all the new drawings from that point on until you change the value of the slider manually or set it back to Random.