Settings page – Color Change Speed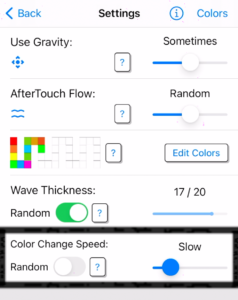 Color Change Speed
Determines how fast or how slow the waves change from one color to the other as a wave moves around on the screen.
If random is turned off, then we can set it manually, and that applies to every wave.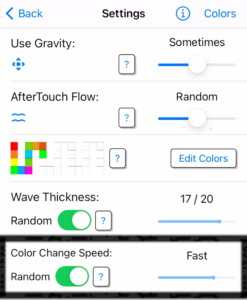 If it is set to random, the app randomly chooses a color transition speed for each new wave.